Contact
Condor Technology works with an international network of representatives to ensure excellent customer services. Condor Technology is a worldwide trusted brand name, delivering constant quality of our products as well as service by keeping the company and distributing structure this simple, we are keeping our prices competitive and service excellent.
Why not call us or arrange an appointment?
If we can assist you in any way, please let us know by either contacting us via email or directly by phone. We, of course, will do our very best to assist you.
Condor Technology World Wide Distributor:
Headquarters
Condor Technology (Mauritius) Ltd.
Zone Industrielle Solitude
Solitude
Triolet
Mauritius
Phone: (+230) 57960103
E-mail: mail@condortechnology.nl
VAT No.: 27623162
Business Registration Number: C18127156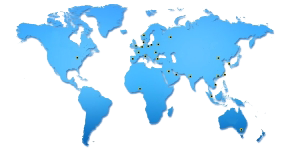 Our World Wide Representatives:
Australia and New Zealand:
Trinkor Pty Ltd
4/93 President St
Welshpool WA 6106
Contact person: Ms Fiona Tomlinson
Phone: +61 8 9288 1111
Email: trinkor@trinkor.com
Kazakhstan:
Duvall Holding LLP
Adal Business Center
Rooms 704, 707
52, Studentter Avenue
Atyrau 060005, Kazakhstan
Contact Person: Vugar Abdullayev
Phone: +7 (7122) 306 851
Azerbaijan:
Deniz Service LLC
Baku, Azerbaijan AZ 1065
J.Jabbarli 44
Contact person: Rana Huseynova
Phone: +99 (412) 4373424
Kingdom of Saudi Arabia:
ORBITUS ARABIA CO LTD
PO Box 10990, Street 118
Al Jubail Industrial City 31961
Al Jubail, Kingdom of Saudi Arabia
Phone: +966 3 3404401 Ext 161
Fax: +966 3 3408502
Email: sales@orbitusarabia.com
China:
Shaanxi Sibeier(SBE) Electronic Technology Co.,LTD
A - Room 2304, Building ZhongTianGuoJi
Taibai Road(South) No 269,YanTa district
Xian city, ShaanXi Province,China
Contact person: Mr. G. FAN
Phone. +86 18789401166
Email: 18789401166@163.com 
Norway:
Flowtec AS
Forusbeen 222
4314 Sandnes
Phone: +47 51811200
E-mail: sales@flowtec.no
China:
Shanghai ChaiMao Auto-Tech Co.,Ltd
201506, No. 169, Zhucao Road
Zhuhang Town, Jinshan District, Shanghai, China
Contavt person: Mr. Liu Qing Feng
Phone: 0086 13816391862
Email: lqf1103@126.com
Romania:
Robomatic Process Control SRL
52 Calafat Street, District 2
020347 Bucharest
Contact person: Mrs. Florentina Andrei
Phone: +40 21 211 92 02 / +40 21 211 92 61
Email: florentina.andrei@robomatic.eu

Denmark:
SafeExit A/S
Herstedxstervej 19
DK-2600 Glostrup
Denmark
Contact person: Mr. Peter Wenoe
Phone: +45 43208923
Email: kontakt@safeexit.dk
Russia:
ООО КОНДОР ТЕХНОЛОЖИ
129090 Москва
ул. Гиляровского дом 19
Гор. номер: +7 495 972 32 56
Моб. номер: +7 901 546 32 56
Email: condor.technology@mail.ru
Great Britain:
Proper Enclosure Services
Unit 24, Dawkins Road Industrial Estate
Dawkins Road, Hamworthy, Dorset
BH15 4JY Poole, Great Britain
Contact person: Mr R. Llewellyn
Phone: +44-1202-821188
Email: roy@proper-enclosures.com
Singapore:
EBP Engineering Serv. PTE Ltd.
20 Shaw Road #06-05
Ching Shine Industrial Building, 367956 Singapore
Contact person: Mr. Y.K. Tan
Phone: +656-280 18 48
Email: ebp@ebpeng.com
India:
Pushkaraj Enterprises
Pune, India
Contact person: Mr Pushkar Goswami
Jt Managing Director .
Tel: 020-25471613 / 25454147 / 25457176 / 25474744
Mob: 0091 9822527857
E-mail: marketing@pushkaraj.com
South Korea:
Sae Han Hi-Tech Ltd.
#589-16 Sun Am-dong, Nam-ku
680804 Ulsan, Republic of Korea
Contact person:Mr S.J. Ji
Phone: +82 (5) 2 26 02 69 4
Email: james@saehanhitech.co.kr
Iran:
Romanta Limited
Romanta Co., Unit 8 , No. 13 ,Yeganeh Alley ,South Kheradmand St. , Karimkhan Ave., Tehran, Iran
Contact person: Mr R. Mehdipour
Tel: (+98 21) 88 933 576-7 88867 143,69m
Fax:(+98 21) 88 933 577
Mobile: +98 912 646 8775
Email: r.mehdipour@romantaco.com
Website: http://www.romantaco.com
Sweden:
ITEMS AB
Box 2088 – Vallenvägen
S-44402 Stora Höga
Contact person: Fredrik Wingård
Phone +46 303 79 81 29
Mobile +46 705 78 58 68
Email: fredrik.wingard@items.se
Website: www.items.se
Italy:
Sitecna S.R.L.
Via Giuseppe Di Vittorio 22
20068 Peschiera Borromeo (MI), Italy
Contact person: Mr D. Davide
Phone: +39 02 54 75 48 2
Email: Sitecna_mkt@yahoo.it
UAE, Oman, Qatar, Kuwait and Bahrain:
ORBITUS FZC
PO Box 121648
SAIF Zone
Sharjah – UAE
Phone:+971 6 5574129
Phone:+971 6 5574169
Email: sales@orbitus-fzc.com